What is tumeric?
Turmeric is a spice, it has been used in Asian countries such as India for thousands of years. Turmeric gives curry its distinctive yellow colour and is praised for its medicinal properties. The main active ingredient responsible for the health-promoting effects of turmeric is called curcumin, which is available in higher concentrations in the turmeric supplements. Curcumin is best absorbed when consumed with black pepper.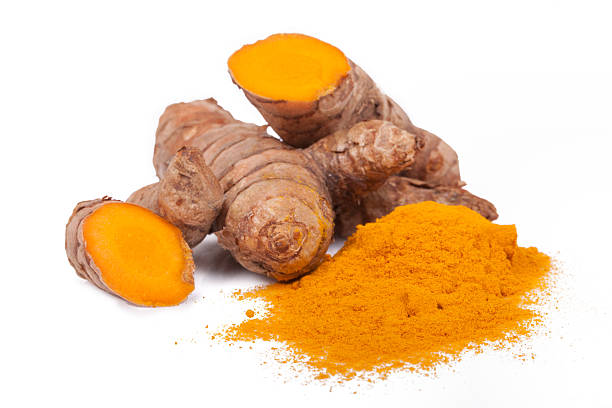 Why is tumeric beneficial for our health?
Curcumin in turmeric has powerful anti-inflammatory properties, which may decrease the risk of developing chronic inflammatory conditions, such as heart disease, Alzheimer's and certain cancers. Curcumin is also a potent antioxidant which can protect our body from the effects of ageing, as well as further reduce the risk of developing cancers.
Movement-restricting conditions such as arthritis can negatively affect our ability in physical training; recent studies have shown that curcumin can effectively alleviate symptoms of arthritis. The beneficial effects of curcumin also extend to our mood – curcumin has been shown to be a notable natural antidepressant. other benefits of curcumin/turmeric include alleviating symptoms of stomach conditions such as irritable bowel syndrome and ulcerative colitis.
Tumeric can help with:
Lowers blood pressure
Promote heart health
Decreased risk of developing cancers
Anti-ageing
Alleviate symptoms of arthritis
Anti-inflammation
Reduce pain and improve muscle repair
Improve mood
Alleviate symptoms of certain stomach/intestine conditions
Side effects and toxicity
Turmeric is not likely to cause side effects. However, excessive amount could lead to symptoms such as heartburn, nausea, diarrhoea, abdominal cramps and dizziness. Turmeric supplementation is contraindicated for people who has gallbladder problems, as it can worsen the symptom and cause complications. Turmeric may prolong bleeding time; therefore, it is not advised for people who are taking blood thinners or have bleeding conditions. Supplementation of turmeric may lower testosterone levels and affecting fertility in men. Large amounts of turmeric can interfere with iron absorption in the body, therefore, it is not recommended for those with iron deficiency. Lastly, too much turmeric may increase the risk of kidney stones, thus supplementation of turmeric is not recommended for those who have kidney problems or a tendency to develop kidney stones.
Here are some trusted products we recommend:
Bioglan Organic Turmeric Tablets
Cenovis Turmeric 3100 – Traditionally used to: Relieve mild joint pain – Support liver health, 80 Capsules
Pukka Herbs Turmeric Active Tea Bags,36 Grams,20 Pieces
Kintra Foods Natural Turmeric Golden Blend Powder 100 g